Skip Navigation
Website Accessibility
Take advantage of our September Special!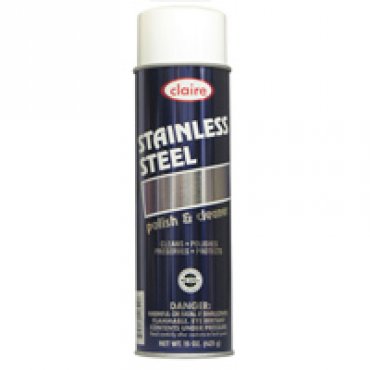 Who doesn't like stainless steel?
Except when it comes to cleaning it.
Claire Stainless Steel Cleaner cleans, polishes and protects stainless steel without hard rubbing and polishing. Resists fingerprints, grease and water spots. Helps preserve the factory finish using a blend of cleaning solvents, detergents and fine oils in an oil base.